Carpentry
And

Woodworking
From framing to flooring!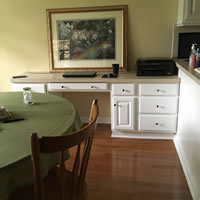 Whether you're adding a touch of crown molding to accent a favorite living area, or considering a beautiful built-in to fill an otherwise empty nitch, Fair Home Improvement Carpentry offers a wide range of home improvement services that combine the highest standards of quality with very affordable pricing. These include:
Woodwork
Painting
Flooring
Remodeling
We are happy to accept very small or very large projects, and our goal is to satisfy you, the customer and provide you with excellent service and a premium product.
Free Carpentry and Woodwork Estimates, Discount Prices, 31 Years of Experience in Buffalo and Western New York area, Licensed, Insured and we look forward to serving you!