Fair

Home

Improvement

Testimonials
What Our Western New York Customers Have To Say!
If you choose to work with us we expect that you too will have positive things to say about us. We take pride in our work and believe every customer will give us a good reference. For additional reference please feel free to contact us!
We would encourage you to leave us a review, or browse our current reviews on Google Plus!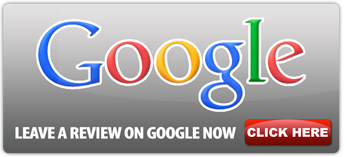 ---
I recently had work done by Fair Home Improvement (roof, siding) and was very happy with the results.
The staff was very courteous and professional and the work was done in a timely fashion. I would strongly recommend Fair Home Improvement to my friends and relatives.
Cheryl O. - Cheektowaga
---
RE: Home Improvement: Thank you
You have been truly outstanding through this whole project. Your warm personality and concern for our home is greatly appreciated. We have always had good experiences with Fair Home Improvement and this was no different. We will continue to depend on your company to be there to provide the great service at the great price that we have come to trust.
Your staff was prompt, courteous, professional, personable, detail oriented and most improtant of all someone we felt comfortable with. So comfortable that we had no problem with leaving them alone if it was needed and in today's world that is truly something rare.
Your attention to detail, cleanliness, warm personality, suggestions and concern for our time, house and schedules is greatly appreciated.
We would like to thank you all for the wonderful work and meeting the deadline even with setbacks that occurred.
The McBrides
---
First I wish to thank Fair Home Improvement for taking the time to explain all the details of our project. Their expertise was appreciated. The remodeling suggestions and alterations to our original plan was perfect for our home. I also want to commend the workmanship! They did an excellent job. I would not hesitate to recommend Fair Home Improvement to anyone thinking of completing a remodeling job.
Chris Lee
---
RE: Roofing Siding Windows Floor
Fair Home Improvement did everything I wanted them to do. They arrived every day and on time. They worked very hard until the job was complete. I feel they treated me fairly. I'd use them again.
Thomas Chiarmonte
---
RE: Window Replacement
Fair Home Improvement replaced most widows around the house. No problems or complaints and the prices were excellent. I had done a little checking around and this was the best price and I got quality work.
Joseph Dimaria
---
RE: Roof Replacement
I bought new roof shingles from Fair Home Improvement, which the company installed on my cape house after removing the old roofing. They also replaced my gutters.
Fair Home Improvements did an excellent job on my house. They re-roofed it in a day, which was quick, considering that they had to take off three layers of old roofing. My wife wanted a blue roof to match the color of the house, and it looks great!
Robert Faltisco
---
RE: Home Improvement: Thank you
You guys were fantastic! Thank you so much for all you've done! Ill give your phone number to others I know that need work done.
Shirley Herkey
---
RE: Home Improvement: Thank you
We would like to that you and show our appreciation of your recent great work in our home. Your work was performed very professionally, always taking pride in it! You were always friendly, courteous, respectful and patient with us!
Jim & Karen Pochylski
---
Free Estimates, Discount Prices, 31 Years of Experience in Buffalo and Western New York, Licensed, Insured and we look forward to serving you!